Buy the Book Here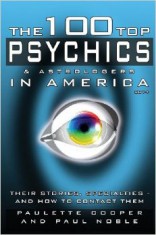 Dave Navarro's Spread TV:
Clairvoyant on Dave's New Girl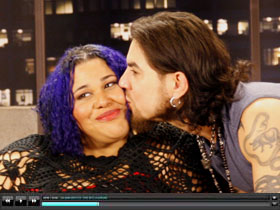 VH1: The Cho Show
Vaginal Exorcism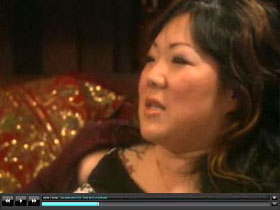 Dave Navarro's Spread TV:
Todd Newman Gets a Reading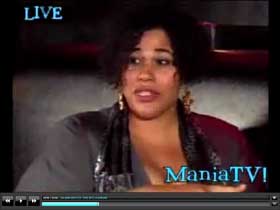 Dave Navarro's Spread TV:
Psychic Amazing Prediction on Phil Spector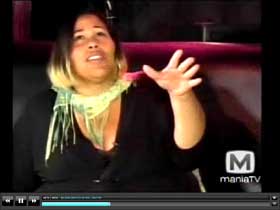 Dave Navarro's Spread TV:
Psychic Brain Waves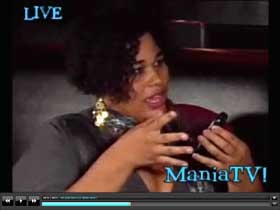 as seen and heard on...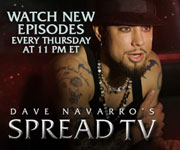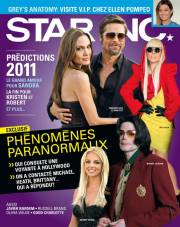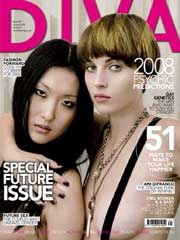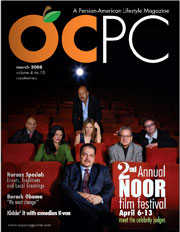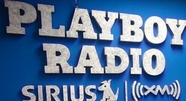 ...and a whole lot more

Readings & Healing
& Love/Trauma Healer
As seen on TV

Your personal love and money intuitive
an advisory service


Ask@BlackwellPsychic.com
LIVE CALL

Are you where you want to be in life? Is your life easy and does passion drive it? If not, find out how to get what you desire in life...love, money and get it with passion.


Soul Mate Teleclass: Click Here

"She is no doubt one of the best psychics." Celia Bian
Virtual Office Hours
Monday - Friday 11am-7pm
Saturday Closed - Sunday Closed Ask@Blackwellpsychic.com

Toll Free: 1.877.547.7924
Local: (818) 639-9405

SKYPE / Facetime READINGS WORLDWIDE
My mission is to help millions of people on planet to create their life they way they want it! To bring a sense of love while making major changes in the consciousness of the world!


Services and Readings
Everyone deserves to be rich, healthy, happy, whole and complete without exception.
Are you finding that your life is hard and you can't get what you want? Why do you feel that love is right around the corner, but you've been walking for miles with no "real love" and commitment in sight? Your money is still moving in and out without providing much freedom? It's time for a whole life shift! Find out how to make life easier, what you can do to change outcomes and what healing will do for you! Healing isn't about hard work. It's about the ease of being and feeling different, being in alignment with what you want. When working with me constantly to create an easier life, most people find it takes 8-12 weeks for their whole world to change in the direction they want it. Contact me to find out how to make those CHANGES NOW!!
What to expect
Either buy a 8-12 week package or Pay for the time you'd like now and you'll be contacted by someone via email, or you can call or email to set up your appointment. With email you will get the quickest response. Expect a response between 2 - 72 hours, depending on how busy we are, excluding holidays and personal days and day offices are closed. Once the readings is set, make sure your phone will accept private calls. As you will be called by a private number. Please have your questions ready and prepared to ask. During the reading you will get to ask your questions and the psychic will see if there is any information from spirit, or that she sees psychically. This information will come before or after the Q&A. Many times she will connect right away and you'll find all of your answers, answered before you had a chance to ask. Other times she can connect directly to your question to answer them in detail. If you have nothing going on in your life at present moment don't expect a psychic to see much. You can't expect a psychic to see what's not there. If there is soon to be a lot of movement in your life then the psychic can see that. But we all have down periods, where it's time to rest and not much excitement is happening or will happen in the near future. Your personal psychic here is a direct psychic. That means she connects directly with your energies or the energies of the high-self to get answers. She is clairvoyant, clairaudient and doesn't need tools, from time to time she will use Tarot cards, intuitive astrology and numerology to gather more in depth information about you. "The more one knows about themselves, the easier it is to fulfill a destiny," says this amazing psychic. So she will help you understand yourself in the best possible ways.

Are in-person readings better than phone readings?

In-person readings are very limited as I travel a lot. I have clients around the globe from the UK, Canada, Australia, Sweden, and many other places and we connect via phone or Skype. I actually find a phone reading more accurate. Many people think in-person is more accurate, but I am not sure what they are basing that on. Maybe a cordless/wireless phone vs. a land line phone idea? The way it works; I read energy. Energy is not seen with the naked eye, but with eyes closed, or in the mind. When I see the person, I do the normal human thing which is to get a first impression; to size them up and look at body language, which isn't psychic at all! So then this human feeling is mixed and mingled with psychic stuff. That can dilute a reading. Over the phone is pure energy. Nothing there to read into, but the facts of the situation and your voice vibration which is all true energy beyond human interpretation. Therefore phone readings are actually more accurate. Psychic readings are not physical they are spiritual! They transcend time and space and physical matter.

Healing Services

I've studies metaphysical healing for 16 years. Reiki Master Teacher, Shamanic Healing, Color Therapy, Massage Therapy, Psychic Healing, Reconnection, Regensis, and Theta Healing are just a few that's I've learned over the years. What is Theta Healing
Learn more about Theta Healing here at www.thetahealing.com
ThetaHealing®
ThetaHealing® FAQ
My energy and frequency healing can be done via phone, Skype or in-person. It isn't hindered by time, space or physical matter. Healing is open to all. Issues that people work on range from love, sex, relationships, behavior issues, work, career, money, destiny, life purpose, health, mental health, help with exams, and preparing for life changes.
Testimonial
"I have been getting psychic readings from her for over 9 years and her accuracy always amazes me. Lately I have been having issues with my business and money. I have felt blocked and unmotivated and no matter what I do nothing seems to help! I called her for a reading, but she suggested Healing. ...less then 48 hours later a new client called me to sign himself and his son up for every event I am doing in December. He gave me a credit card and had me charge $5000. I have never in almost a decade had a client do this. Thank you! Thank you Adrien." Anonymous Client

Soul Mates Love and Sex

"Remember without sex you wouldn't exist...it is the essence of our species and it needs care and respect." - Adrien Blackwell A sex psychic is a psychic who helps clients with sexual issues. Whether it's, exciting, fun or forced and degrading it can have a traumatic impact if the person doesn't know what's going on or has no one to talk with. Many people experience cases like the Entity (movie). It was a real life case, that is claimed to have some of the most compelling evidence to-date. During the process of reading a persons mind, body and spirit to help guide them to a happier, fuller future this psychic realized that something was amiss. Sexuality is directly in the center of the mind, body and spirit triangle and Adrien has added this aspect to her readings to serve the whole person and not just the part that society deems acceptable. Being a direct psychic she needs no tools to connect, but she has the skill to use the Tarot, tea leaves, palmistry and other methods if extra information is needed during a reading. Or she'll use this method for added fun during psychic parties.

Media Contact Publicist

ConsciousPublicity@gmail.com
1.818.741.1244

Legal Disclaimer:
By using this site and purchasing from this site you agree to these terms and thus is considered a signature; Except in the case of gross negligence or malpractice, I or my representative(s) agree to full release and hold harmless Belinda Bentley /Adrien Blackwell from and against any and all claims or liability of whatsoever kind or nature arising out of or in connection with my session(s)." By purchasing a reading reading you are agreeing to this legal disclaimer. No refunds. All sales are final unless otherwise stated. All prices are for phone readings only, unless website states a price for in-person readings. This service is provided for entertainment purposes only, and no guarantees are implied or stated. You must be 18 years or older to purchase a reading, and minors must be accompanied by guardian to receive readings and or healings. Psychic reading and Healing sessions are not a substitute for professional, legal, financial, medical, or psychiatric advice or care. Please seek the advice of a trained Medical Doctor about any health concerns. Any decision you make, because of a reading you do so of your own free will. You release all psychics that are apart of this site, Adrien Blackwell and Belinda Bentley www.blackwellpsychic.com and BelindaBentley.com of any and all liability resulting from use or misuse of information attained from this site. You release Belinda Bentley of all liability resulting from information received by anyone on this site for any reason. Readings are subject to the client's interpretation. ThetaHealing® is a registered Trademark of Vianna Stibal. */